Unquestionably one of the most incredible tourist destinations. Built-in water & surrounded by Heritage. This Island is worth to experience.
---
THE FREE WALKING TOUR 🗺
We arrived Friday at 10 am and decided to start our Venice Experience with the Free Walking Tour. I always recommend to start the journey this way, to get an extensive knowledge of the history of the city and also to get some insides on local secret spots.
So you have several options of tours to choose. Due to my availability, I opted for this, and I think it was a great idea because It showed me the local side of Venice.
Timeline Of Venice In The Past 🕐
428 AC – Venice is Founded.
300 AC – Barbarian Invasion.
Catholic Times – A time in which Venice was constituted by different islands, due to the importance that had the Catholicism at that time, more than 80 churches were built.
1204 – Venice conquered the Byzantine Empire.
1098 – Carnival.
1725 – Poverty in Venice & the arrival of Casanova.
1797 – Napoleon is not interested in Venice and he sell it to Austria.
Darkest Period – Austria Dominates Venice.
With Austria Domination – Education, Art & Culture bloomed.
1868 – Kingdom of Italy- Venice is taken by Italy.
What Tiziano And Caravaggio Painted For One Of The Biggest Churches In Venice 🎨
The Santa Maria Dei Frari church was part of our stops in the tour. For only 1 euro, we enter to what any painter would call a paradise. I'll let the guide inform you about its history, but I'll share with the picture I got to capture🎬
Where To Eat 🍝
Tip 💡: Opt for food places called Osterias or Trattorias, in there you'll find the real Italian cuisine, made at the moment & by an Italian.
Osteria 40 ladroni 🤤
Fondamenta de la Sensa, 3253, 30133 Venezia VE, Italia
Pizzeria Oke 🍕
Dorsoduro 1414, 30123 Venice, Italy
Frito – Inn 🧀
Campo San Leonardo, 1587, 30121 Cannaregio, Venezia VE, Italia
You need to fill your stomach with fried seafood or maybe fried mozzarella, this take away food stand is amazing 🙌
Ostaria A La Campana 🍷
Calle dei Fabbri 4720, San Marco Venezia
For more than 20 years this charming Osteria has opened its doors to customers. According to tradition, fish is bought every day from the best suppliers in the Rialto Market. Enjoy dishes from traditional Venetian Cuisine, and make sure to taste the typical wines of the region.
Sites To See 🏰
Let's start by saying that there is a lot to see in Venice. It's a shame to go with little time. I'll post only two places that I think are of great importance to visit if you are running out of time.
St Mark's Basilica 💒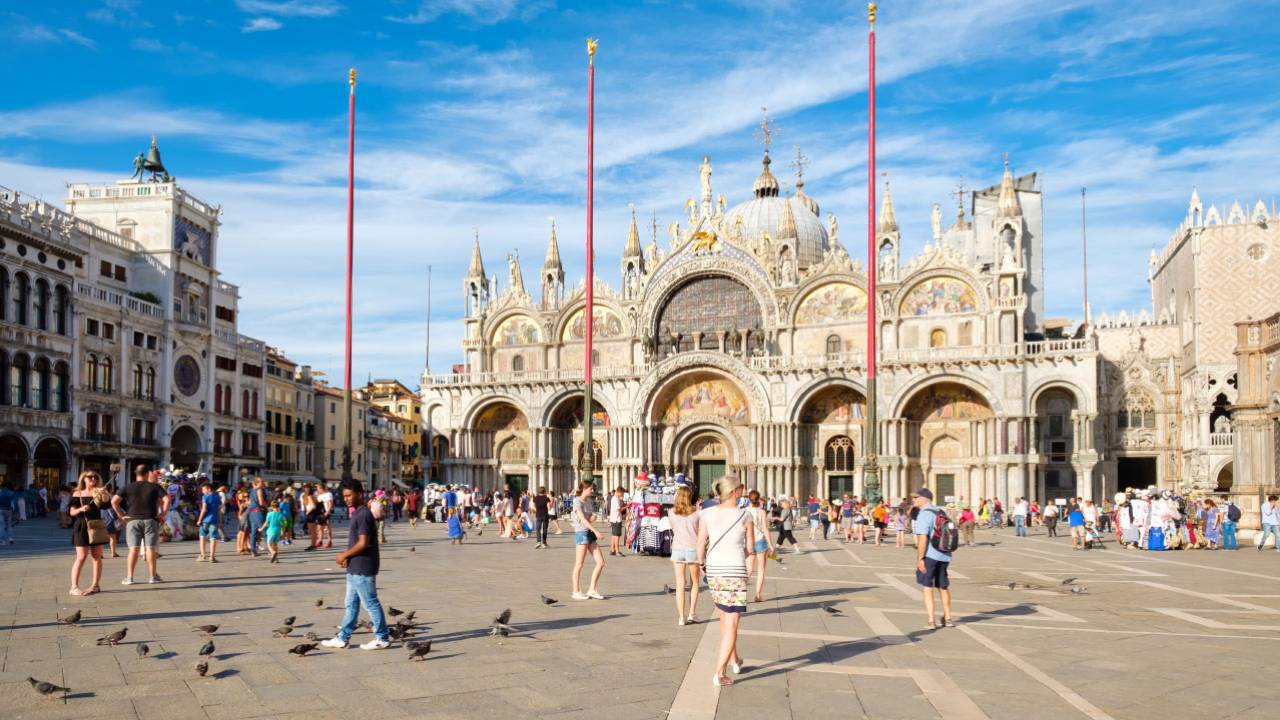 Galleries De'll Academia 🎪
Click to find other spectacular places to visit
⏺ Doge Palace (inside)
⏺ Sighs' Bridge
⏺ Rialto Bridge
⏺ Rialto Fish Market
⏺ Peggy Guggenheim Collection
Ideas On Day Trips From Venice 📝
---